Visit Chile's stunning country and enjoy an unparalleled vacation. Taste the exotic cuisine and experience Chilean culture. While it is summer season in North America, it is the opposite season in Chile. Fancy skiing? Chile offers some of the best skiing in the world. Once winter hits North America, summer occurs in Chile. Take a break from the frigid air and bask at the beaches in Chile. Regardless of the time of your travels, you will have great memories that you can cherish forever.
Award winning 3000 sq ft. Solar Powered Eco-Luxury, 3 bedroom, 3 bath, Hot tub, Infinity pool, meditation tower, 90 min from Santiago
Sleeps 6.
SANTIAGO APARTMENT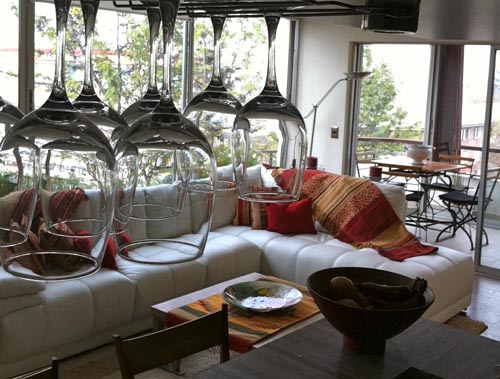 Nothing else like it! All new 3 bedroom, 3 Bath, apartment with Terrace & Sunset Views in Providencia, one of Santiago's most charming and trendy neighborhoods.
Sleeps 4.